Know more about remote work >
Slasify, We Satisfy Your Global Payroll and EOR Needs
Change How You Work and Pay Remotely.
Slasify is a global payroll and Employer of Record service, we help businesses to run their operations efficiently and legally around the world through our workforce management system in conjunction with our trusted network of partners.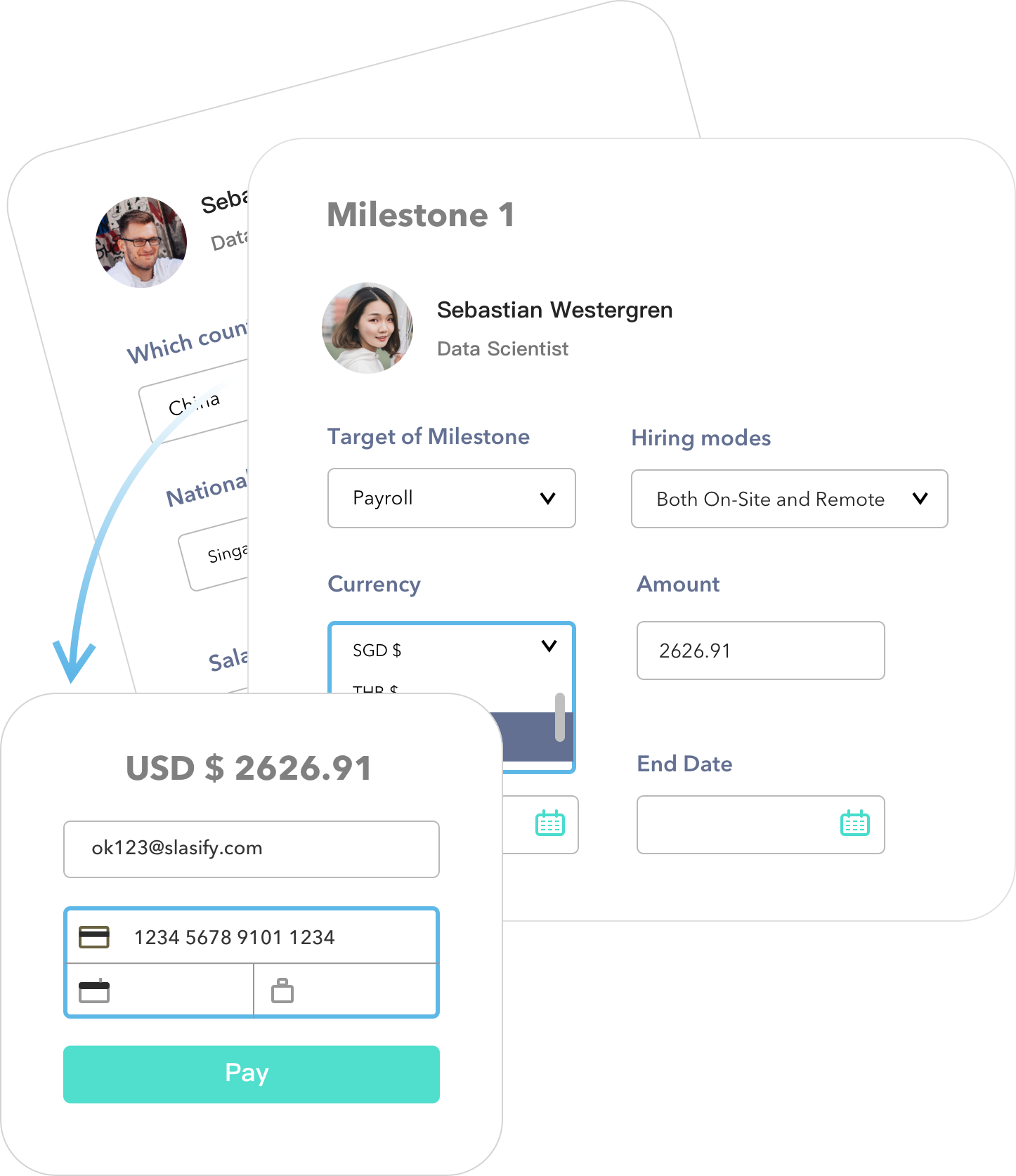 We help you to improve your remote and international onboarding process. Going remote? Ask Slasify!
One-step Remote Worker Management Platform
Consultation
Dedicated Experts for International Employment
Hire
Post Unlimited Remote Job Vacancies for Free
Onboard
Onboard employees easily and multitask efficiently
Payroll
One-click to Pay for your worldwide Remote Team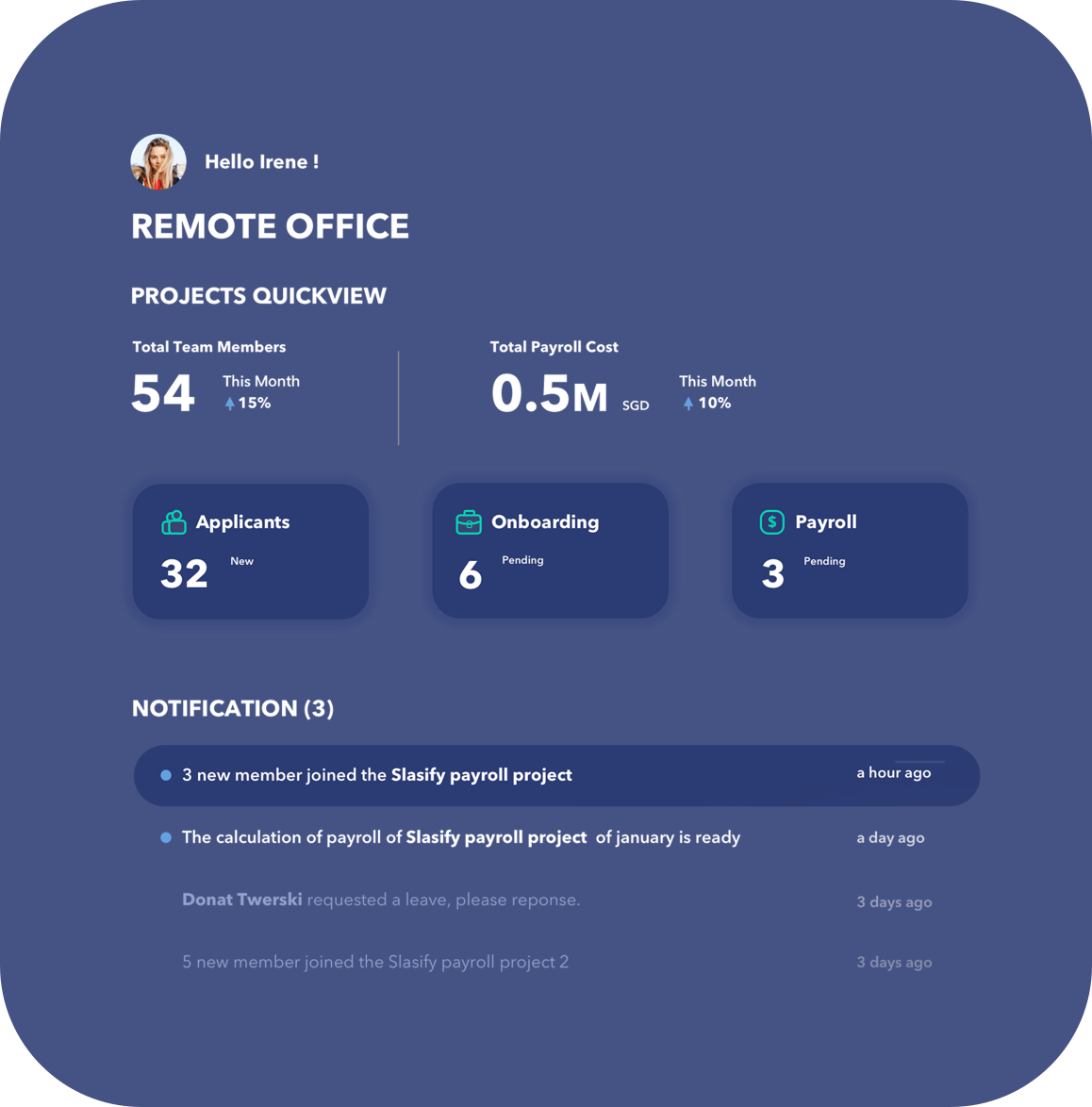 Simplicity
We create one-stop remote worker management platform, it helps you multitask efficiently.

Flexibility
We handle all payroll tax headaches and local employees' compliance efficiently in 150+ countries.

Compliant
We take on all responsibility and risk, it will be a hassle-free process by our Global EOR and Payroll team.

Expert Support
We offer regional HR expert support, always on call for you 24/7/365. Any question? Ask Slasify!
International Compliant Employment
We aim to support employers focus on global expansion by hiring remote talents, without setting up their own entities in different countries. We have over 10,000 remote talents in our network with over 80% of which are in the IT sector and around 1,000 talents are currently deployed.

Global Multi-Currencies Payroll Service
Slasify has strong experiences in providing cross-border payments to over 150+ countries. We pride ourselves on the speed that we can execute projects through our platform (usually within 24-48 hours depending on which region of the world the clients are in).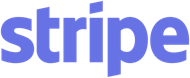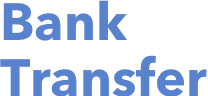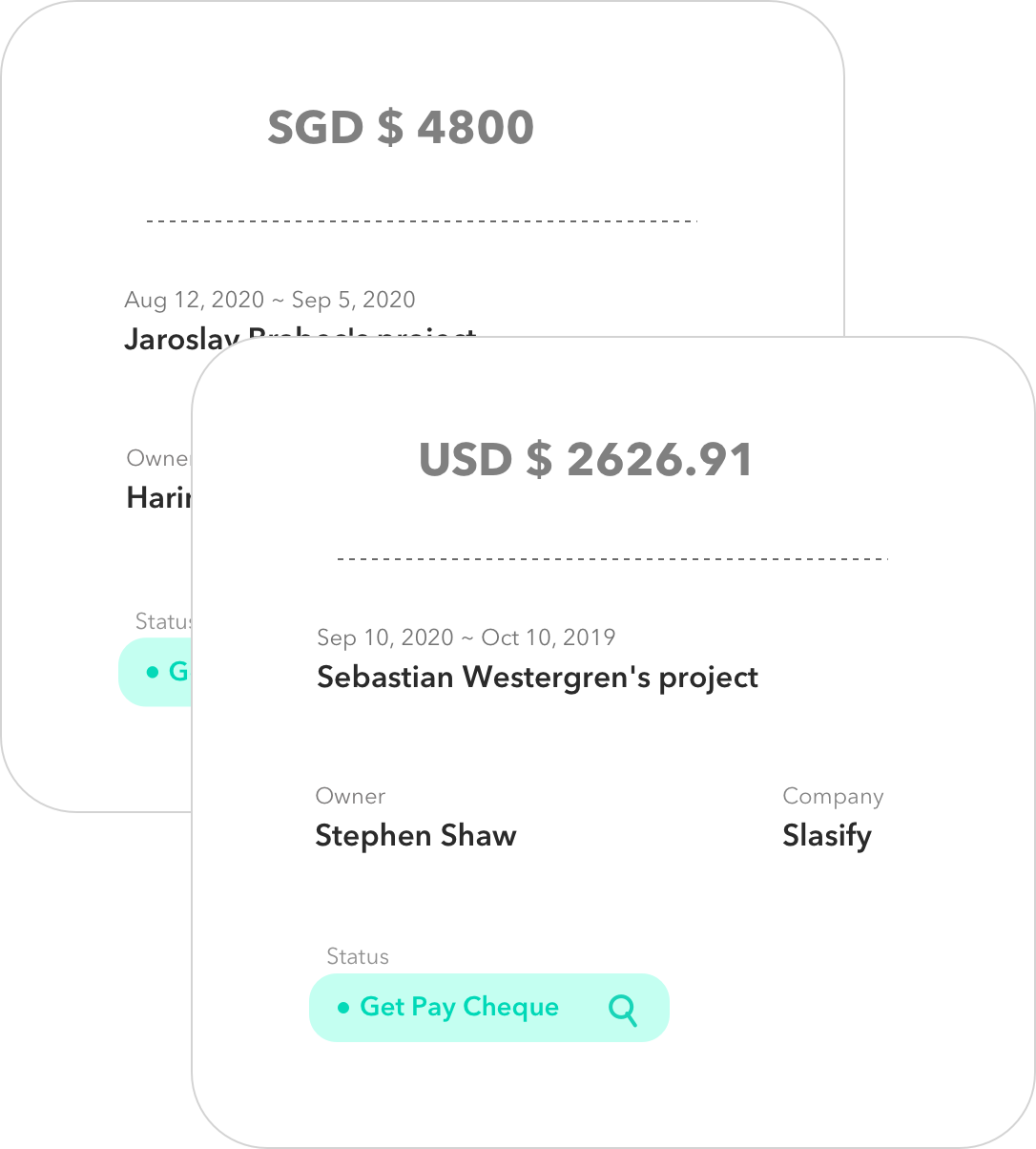 What Our Customers Are Saying
Kdan Mobile Software Co., Ltd.
HR Manager
Since remote working is a global trend, Slasify's solution offers a great solution to help us recruit the best-fit talents internationally.