Comprehensive payroll solutions for your global team
Gain agility with one-step remote talent management platform
An all-in-one HR platform designed and optimized for the remote workforce, we unify all employment matters into one platform, high-speed market entry into anywhere. We provide an easy-to-use experience for your global workforce without limit. We will help you, from zero, to hero.
Contact us
Third-Party payment tools integration
Integrations to help facilitate seamless payroll processes
Slasify has strong experience in providing cross-border payments to over 200+ countries. We pride ourselves on the speed that we can execute projects through our platform (usually within 24-48 hours, depending on which region of the world the clients are in).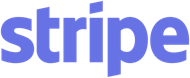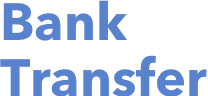 Pay multiple currencies for your international team
Our platform not only provides the multi-currencies payroll system but also supports AI-based management with plans of implementing cryptocurrency payments. Slasify makes it easier and faster to meet your new payroll needs.
What currency can be paid by Slasify
Plesase select a currency
One-stop global payroll management platform
We are dedicated to building a comprehensive infrastructure to support all your needs when dealing with global payroll issues.
Free consultation
Local experts support
Cost simulation
Compliance check
Tax management
Benefit adminstration
Expense management
Time off management
Customized report

E-Signature

Crypto-currency payments
Contact us