Platform Features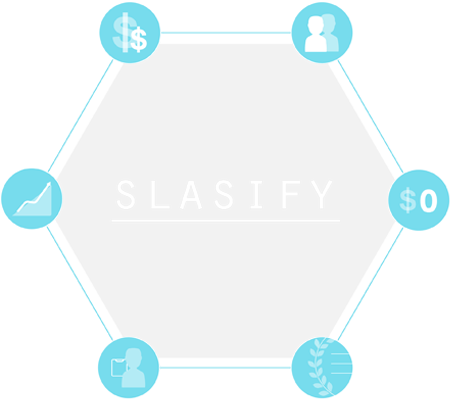 Price Transparency
Each project is quoted with the combination of freelancers' offer, PM management fees and Slasify platform management fees. The customer will receive a proposal with a clear and transparent quote.
Efficiency Enhancement
Slasify is designed to improve business efficiency. After your request, the system will automatically carry out the match of candidate PM. Within 24 hours, your needs of project will be identified and then projects will be started which improving efficiency and reducing unnecessary time wasted.
Custody Fee
After the customer confirms the PM's proposal, Slasify will be entrusted with the host of the payment of each stage. Slasify allocates funds to the virtual team account only after the customer approves each stage of the project, to ensure the interests of both parties.
Virtual Team
For customer-specific project requirements, Slasify allows all freelancers to build their own teams on the platform. Each project can be configured with a Project Manager, a domain expert, and multiple executive team members. Only PM and domain experts will face the customer directly; the other executive team members only need to communicate and coordinate with the PM, so professionals can do their work without interference.
Free to Join
Freelancers can post their expertise on the platform for free, and the system or PM will invite you to a particular virtual team at the right time; or you can reject the invitation of course. All the decision are on you.
Credit Evaluation Mechanism
Each persons credit score will affect the range of future offers, and these credit scores are calculated through the multi-dimensional complexity; no one can forge their own credit records. It improves the reliability of the parties.